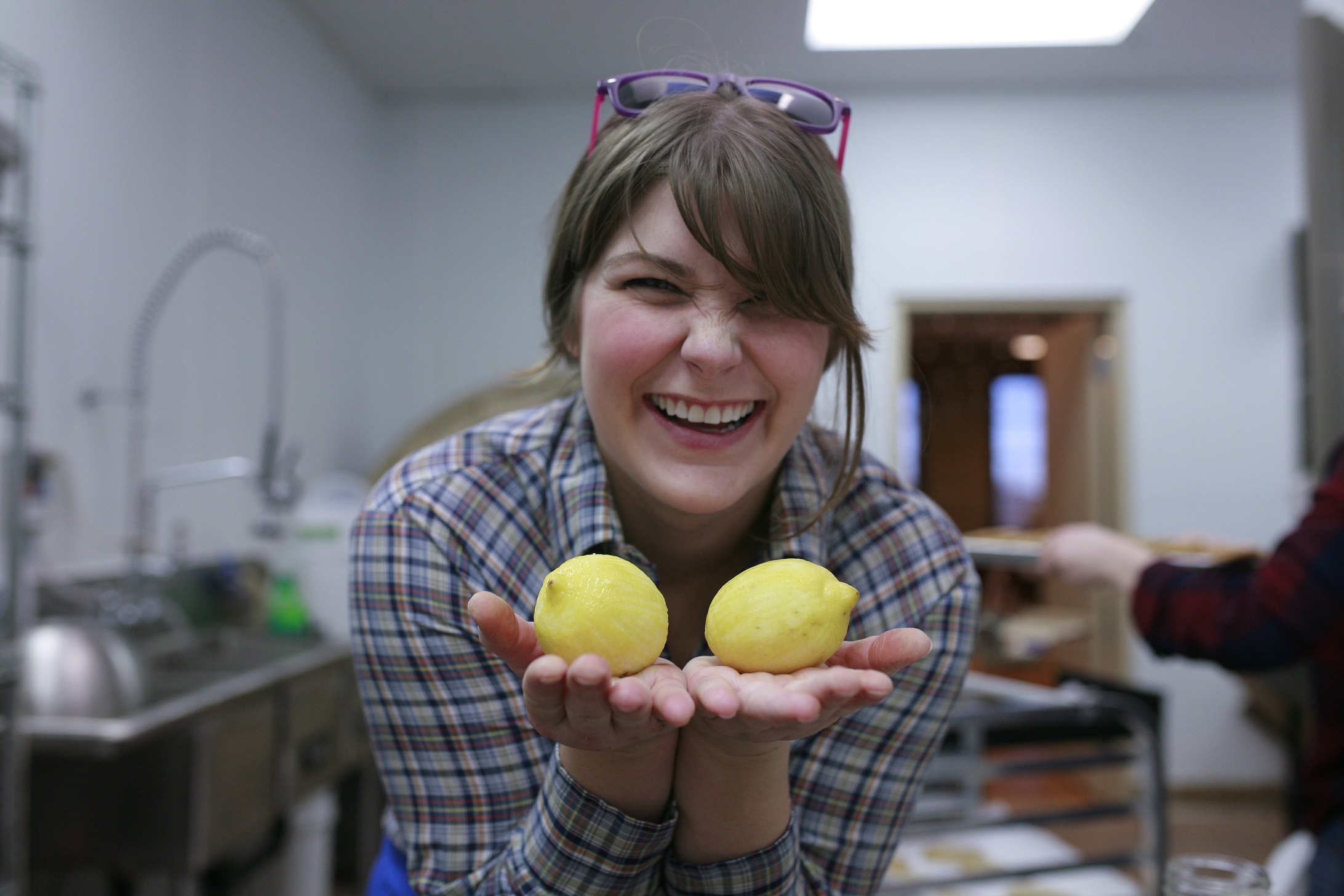 About Us
We have been baking and decorating since 2006. We pride ourselves on our diverse flavors and textures. Our gourmet desserts have been created using a variety of techniques gathered from around the globe.  Our buttercream artists have developed recipes with influences from time spent baking in Australian cafes, commercial grocers, and mom and pop shops in the Midwest. All cakes are made from scratch and brought with love from our oven to your home and family.
Bluebird Cakery humbly started from a small farmer's market stand in the summer of 2014 in Faribault Minnesota. We had a very warm welcome to the Faribault community and 1 year later we launched a Kickstarter campaign that resulted in raising over $29,000 to aid us in opening our own store front and kitchen in downtown Faribault MN. Sincerely, thank you to all our supporters.
Our philosophy is that no one should have to be on the bench during a celebration, especially due to a food allergy! Therefore, we specialize in non-traditional options including: Soy Free, Vegan, Dairy Free, Gluten Free and marshmallow fondant.
We would be happy to create dessert for your next event – big or small. Give us a ring for your next birthday, wedding, shower, gender reveal party, office event, groom's dinner, bridal party or anniversary! Or if you just want a great treat – no reason is necessary.
Weird flavors? Yes. We love to play and experiment with the palate. If you have an idea for a cupcake or cake that is not on our menu, please submit your idea to our cupcake idea box in our store front. We cannot guarantee we will use them all, but if we do we will credit you for a free trial of your creation!
Partners in Delicious-ness
We want to extend an immense amount of gratitude to all the local businesses, farmers, and producers that help give us the ability to have fresh and local products. We are committed to helping sustain and develop the communities that we live, grow, and play in each day. Thank you!
Lyon's Meats, Faribault MN (We don't use meat that often, but when we do we go local!)
Tiffany and Andy at Graise Farms who supply us fresh local eggs from happy chickens and ducks.